Here we are again with an update on the Polyurethanes Passive House. With the cold winter weather sweeping across Europe, we figured it was time to put up the exterior wall insulation. Watch the video below to see the installation of our polyurethane panels: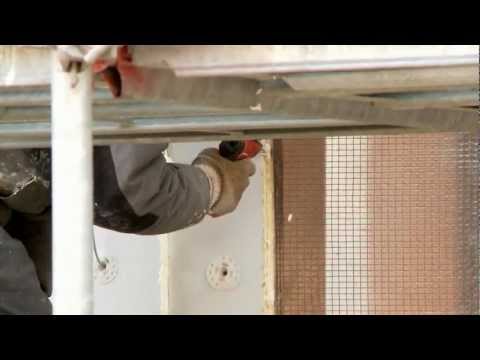 The external walls are made from brick work blocks. The cavity between the external wall and the supporting wall was filled with 180mm polyurethane boards; our polyurethane insulation panels are keymark certified and optimise thermal insulation with the low lambda value of 0.023 W/mK. In total, the walls will be 450mm thick, providing our future residents with an external wall U-value of 0.10/0.11 W/m2K. What does this mean? Limiting U-values in the UK are 0.70 for external walls, that's a U-value 7 times less! In other words, in our Polyurethanes Passive House you'll be cosier and have more money in your pocket due to a lower energy bill.
We'll follow soon with more updates on the house; for now please follow our Twitter account, @polyurethanes4U and enjoy other videos on our YouTube account: PolyurethanesMedia!