Christmas – the magical day that every child (and all of us who still want to be children!) looks forward to every year. We all have our little rituals at Christmas time, whether it's unpacking your stocking in front of the fire or curling up by a brightly decorated tree. A great Christmas, however, is going to need some preparation and a great way to get into the festive spirit is by making Christmas decorations. The easiest decorations to start out with are salt dough ornaments like these:
Salt dough ornaments can be made into any shape you like, from stars to snow men, and can easily be painted or decorated with icing. If you string them together they even make a great substitute for tinsel! They're also a perfect Christmas activity for young children; let them pick their own shapes and write their names onto the decoration.
Coat the ornaments in a few thin layers of polyurethane to protect them and you can enjoy them (and embarrass your children) for years to come. Katy Elliott's blog has a recipe and some creative ideas for ornaments like those pictured above.
Another homemade ornament is a seashell tree decoration (very Martha Stewart). With gold or silver paint, some glitter, ribbons and of course a layer of polyurethane to really bring out the colours, they'll look right at home on any Christmas tree.
If you'd like something more creative than a traditional holly wreath hanging on your door this Christmas, candy cane wreaths are a colourful modern option that will also last a lot longer than holly. Simply stick the candy canes to a solid base and then spray with a layer of polyurethane to keep those sticky fingers at bay!
As always there are more adventurous options. Check out this impressive homemade model train Christmas village made with expanded polyurethane: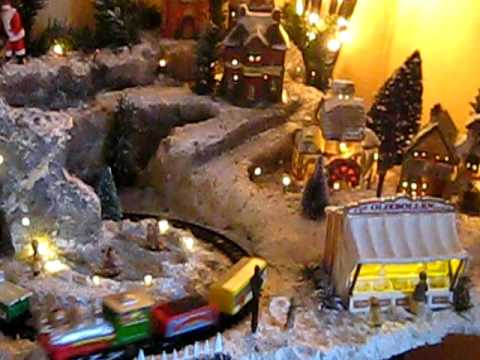 If, however, you're more inclined towards putting your feet up to watch Miracle on 34th Street or the Muppets Christmas Carol, there's still hope for creating a Winter Wonderland in your home. After all, what Christmas would be complete without a (polyurethane) snowglobe? And maybe if you've really been good this year, Santa will bring you an iPad and polyurethane cover!
Happy Holidays from the Polyurethanes team!